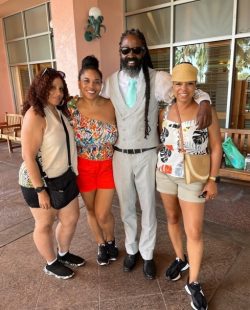 Come & Meet Our Chief Tour Guide
The Bahamas Private Transport and Tours
The Bahamas Private Transport and Tours Company Ltd is one of the best private transport, concierge, and tour agency in the Bahamas that is certified by the American Society of Travel Advisors (ASTA). For the Best Limo Services in Nassau, feel free to contact us!
At Bahamas Private Transport and Tours, we take great pride in giving each person an authentic, hospitable Bahamian experience. The Bahamas Private Transport and Tours Company Ltd guides are courteous, competent, professional, and keenly sensitive to your needs.
The Bahamas Private Transport and Tours Company Ltd offer Charter Boats, Private SUVs, Private Town Cars, Limousine, Private Low & High Roof Transits, Sprinter, Mercedes for Transfers, City Tours & New Providence Island Tours services that will leave you saying,
"That was MARVELOUS!"
Bahamas Private Transport and Tours
Nassau, Bahamas Private Transport and Tours
The Bahamas Private Transport and Tours Company Ltd offers Bahamas land and sea-based tours that are sure to delight. The Bahamas has a rich history with many unique islands that have their own story to tell. Come join us on a speedboat cruise to a remote private island where you can snorkel in the crystal clear waters that surround all of the islands in the Bahamas. If you are the adventurous type, you can dive up our delicacy, the conch. Contact us for the Bahamas private transport, Luxury Limo services, airport transfers, and tours or Nassau Private Taxi service, Nassau airport transfers, and Nassau tours service.
In addition, if you are looking for executive and corporate transfers & tour services in Nassau, then you're at the right place…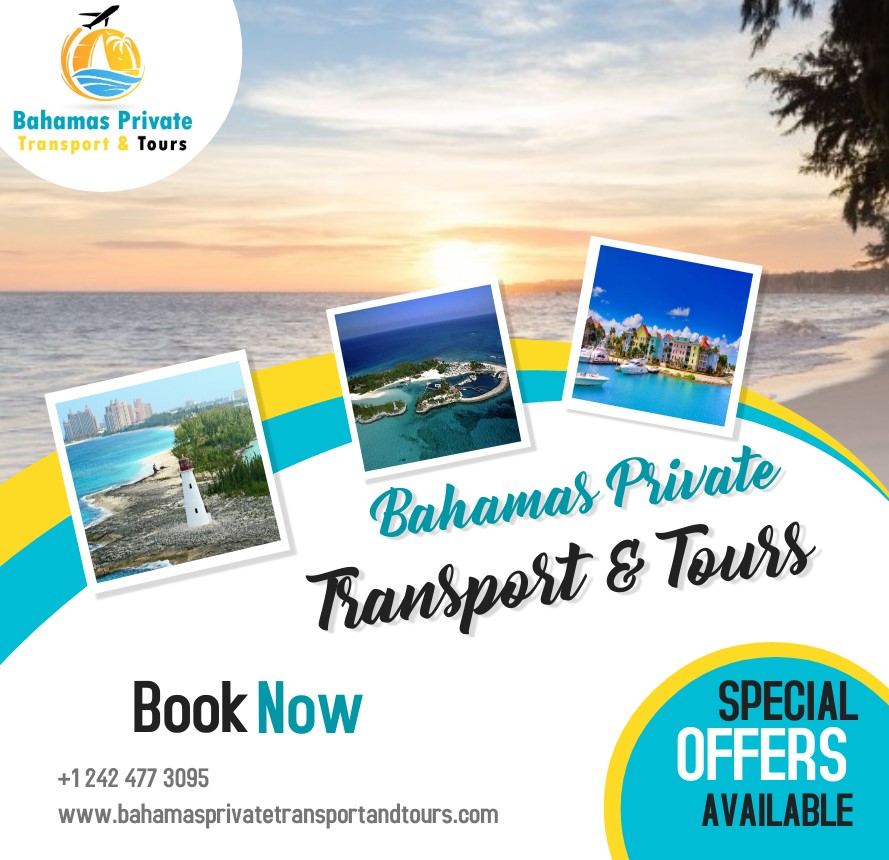 Lets Checkout all Our Transports
Our Bahamas Private Transport and Tours Company Ltd is registered, licensed, and insured and we always provide the best customer service to make our clients feel special on their dream Bahamas vacation. Moreover, The Bahamas Private Transport and Tours Company Ltd has a team of local Bahamian Ambassadors & all of our staff & drivers are certified by the Ministry of Tourism and possess a wealth of knowledge about the island and the amenities it has to offer.
Lisa Ben-Chaim
November 23, 2023.
Excellent service from start to finish. They communicated to give us a heads up of when they were on the way with the drivers name, tag and was on time. Highly recommend!
Timothy L.J. Bain
November 11, 2023.
Perfect and professional service!! My daughter's 15th birthday will forever be special.. The smooth and luxurious ride form the airport to dinner and then to the movies, made her birthday experience all the more special. Highly recommended..
Christina S
October 28, 2023.
I had an absolutely incredible experience with Bahamas Private Transport and Tours Company. From start to finish, they provided top-notch service that made my trip unforgettable. Their drivers were punctual, friendly, and extremely knowledgeable about the local area. The private transport was clean, comfortable, and well-maintained. The tours they offered were well-organized and allowed me to explore the beauty of the Bahamas with ease. The guides were not only informative but also passionate about sharing their insights into the culture and history of the islands. Booking with them was a breeze, and their customer service was exceptional. They were responsive and accommodating to all my needs and preferences. If you're looking for a hassle-free, enjoyable, and informative experience in the Bahamas, I highly recommend Bahamas Private Transport and Tours Company. They truly deserve 5 stars for their outstanding service. If I can give them more star I would! Ask for Clement and/or Ron !
janese posey
August 25, 2023.
The best tour hands down! Ron and Antione were patient and informative! The bus was clean and cool and we had blast! We were able to see the best things about Nassau! This was definitely a private tour we really enjoyed ourselves!! Thanks guys
Anieta Ashley
August 19, 2023.
Mr Stanley, Was very professional and knowledgeable.The warm welcome we received from the beginning to the end of our trip was greatly appreciated. I highly recommend booking!
Asha Sohan
August 15, 2023.
The bus was clean, the driver was nice, and we got back to the Carnival ship safely. The company was trustworthy in the sense that I felt safe around them. However I was not happy that our driver Ron did not want to drive far to take us to Love Beach, a pink beach. It seemed like he was too lazy to drive so far but we paid him to drive. Instead he wasted our time taking us to Atlantis when that was not our plan on the list I had of the destinations where I wanted us to go and we ended up getting lost and confused in Atlantis and that took up time from the 6 hours I paid for. He said that he was going to take us to a good beach but he only took us to the bay corner right near the cruise ship to swim a little and that is not what I asked for. I had over 20 family members in the bus with me and I wanted to give them a good time and I felt like I let my family down because of our driver. Our trip was on April 8, 2023 and to this day I still sad about how the trip went. I had a list of things I wanted to do and Love Beach was a priority on my list and Atlantis was never on the list.
Tiffany S
August 6, 2023.
Clement was the best! Very professional, responsive and prompt. I'm definitely using him on my next Bahamas adventure. Book him!
Kellee Jackson
August 6, 2023.
Clement was the best! Very professional and courtesy. Highly recommend his services. I can't wait to come back and book with Clements.
Jazmime Cummings
July 28, 2023.
Jamie was extremely friendly, informing us of so many different details of the Bahamas, very professional, and a very nice comfortable clean vehicle! We loved our experience! Thanks again, Jamie!!
Looking for Executive Service in The Bahamas
Share with your friends now!