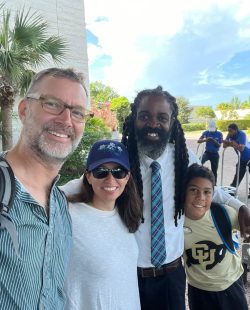 Come & Meet Our Chief Tour Guide
The Bahamas Private Transport and Tours
At Bahamas Private Transport and Tours, we take great pride in giving each person an authentic, hospitable Bahamian experience. The Bahamas Private Transport and Tours Company Ltd guides are courteous, competent, professional, and keenly sensitive to your needs.
The Bahamas Private Transport and Tours Company Ltd offer Charter Boats, Private SUVs, Private Town Cars, Private Taxis, City Tours & New Providence Island Tours services that will leave you saying,
"That was MARVELOUS!"
Nassau, Bahamas Private Transport and Tours
The Bahamas Private Transport and Tours Company Ltd offers Bahamas land and sea-based tours that are sure to delight. The Bahamas has a rich history with many unique islands that have their own story to tell. Come join us on a speedboat cruise to a remote private island where you can snorkel in the crystal clear waters that surround all of the islands in the Bahamas. If you are the adventurous type, you can dive up our delicacy, the conch. Contact us for the Bahamas private transport, taxi, airport transfers, and tours or Nassau Private Taxi service, Nassau airport transfers, and Nassau tours service.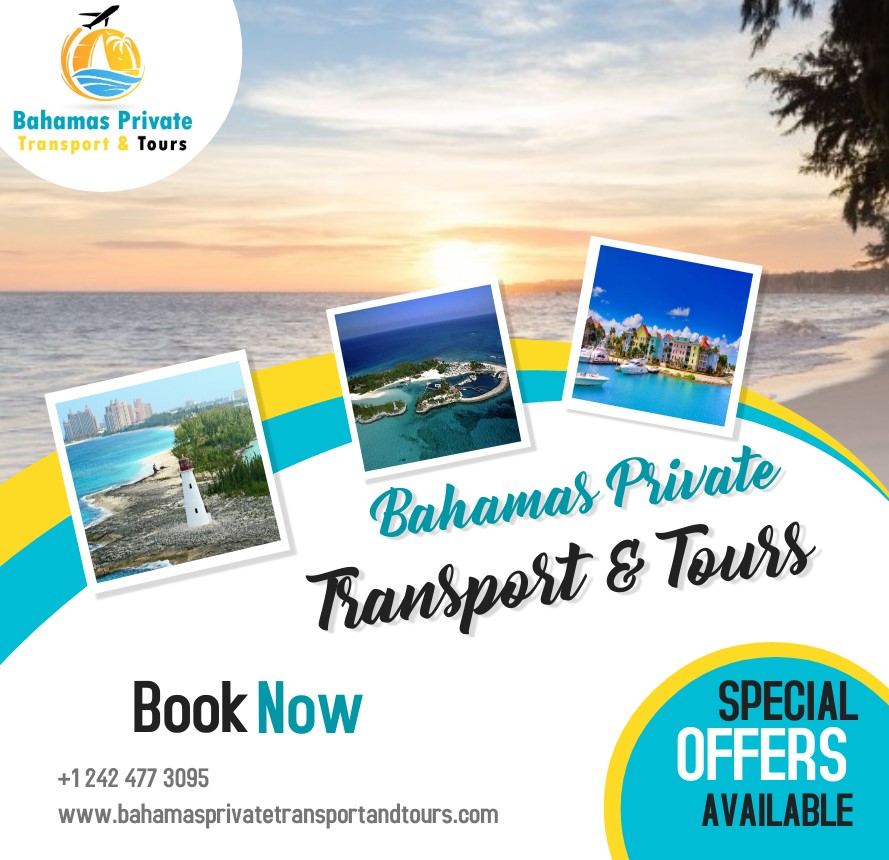 Lets Checkout all Our Transports
Our Bahamas Private Transport and Tours Company Ltd is registered, licensed, and insured and we always provide the best customer service to make our clients feel special on their dream Bahamas vacation. Moreover, The Bahamas Private Transport and Tours Company Ltd has a team of local Bahamian Ambassadors & all of our staff & drivers are certified by the Ministry of Tourism and possess a wealth of knowledge about the island and the amenities it has to offer.
Sarah Healey
May 26, 2023.
Wonderful experience!
Brian Guidotti
May 19, 2023.
My wife and I met Clement the 2nd day we were in the Bahamas and he quickly became our go to for rides and recommendations while on the island. He is saved in my phone to be my first call or text the next time we are here!
Jeff Shencavitz
May 5, 2023.
My family went on a tour with Clement last week, while vacationing in the Bahamas, and it truly was one of the absolute best experiences of our entire trip and something we will always remember! Clement spreads so much joy and took special care of us, making sure we all had a great time, including our 5- and 17-year-old daughters. He showed us around Nassau and Paradise Island in such a unique way, emphasizing that we were on "island time", and never feeling rushed in any way. Clement also went above and beyond on a number of occasions throughout the day. The vibe you get from him the moment he picks you up, until the time he drops you off, is unmatched by anyone else, and something you will surely appreciate. If you are looking for the absolute best private tour around the Bahamas, contact Clement and set something up, you will not be disappointed!
Sherrie Nelson
April 21, 2023.
Clement Stanley is amazing! Super friendly, super helpful, very knowledgeable. We will definitely recommend him to everyone!
Nataliya Kosmidis
April 17, 2023.
Highly professional, very reliable first class service. Clement isn't just a driver or tour guide, but someone who genuinely carries about his clients' well-being and goes beyond his way to satisfy their needs. Very friendly with a positive attitude. Highly recommended
Nicholas Beyranevand
April 16, 2023.
Mr Clemente was really nice, kind, and funny. He gave us an amazing tour of the island. If you need a tour guide or driver you should definitely choose him.
Best driver in Bahamas!!! Reliable, patient, courteous, thoughtful and so respectful! Handsome too 😃 His vehicle was always clean and comfortable. Wi-Fi hotspot was also available which was a bonus! Thanks again Clement! From baby Makai and Me.
Akilah Riley
April 10, 2023.
SpiritWhale Art
April 7, 2023.
We are very satisfied with Clement's services He is a very serious and hard working person. He is very punctual, reliable, he is also adorable and he loves his job! We did a pick up in the island and a transfer to the airport in the middle of the night. I highly recommend him, and I will call him for my next trips for sure. Thank you Clement !
R.C. Just Me
April 5, 2023.
Wonderful driver! Always on time and readily available. If you're looking for a driver with personality and saftey, this is your man.
Looking for Executive Service in The Bahamas
Share with your friends now!