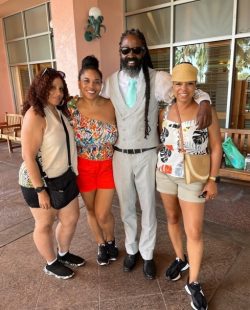 Come & Meet Our Chief Tour Guide
The Bahamas Private Transport and Tours
The Bahamas Private Transport and Tours Company Ltd is one of the best private transport, concierge, and tour agency in the Bahamas that is certified by the American Society of Travel Advisors (ASTA). For the Best Limo Services in Nassau, feel free to contact us!
At Bahamas Private Transport and Tours, we take great pride in giving each person an authentic, hospitable Bahamian experience. The Bahamas Private Transport and Tours Company Ltd guides are courteous, competent, professional, and keenly sensitive to your needs.
The Bahamas Private Transport and Tours Company Ltd offer Charter Boats, Private SUVs, Private Town Cars, Limousine, Private Low & High Roof Transits, Sprinter, Mercedes for Transfers, City Tours & New Providence Island Tours services that will leave you saying,
"That was MARVELOUS!"
Bahamas Private Transport and Tours
Nassau, Bahamas Private Transport and Tours
The Bahamas Private Transport and Tours Company Ltd offers Bahamas land and sea-based tours that are sure to delight. The Bahamas has a rich history with many unique islands that have their own story to tell. Come join us on a speedboat cruise to a remote private island where you can snorkel in the crystal clear waters that surround all of the islands in the Bahamas. If you are the adventurous type, you can dive up our delicacy, the conch. Contact us for the Bahamas private transport, Luxury Limo services, airport transfers, and tours or Nassau Private Taxi service, Nassau airport transfers, and Nassau tours service.
In addition, if you are looking for executive and corporate transfers & tour services in Nassau, then you're at the right place…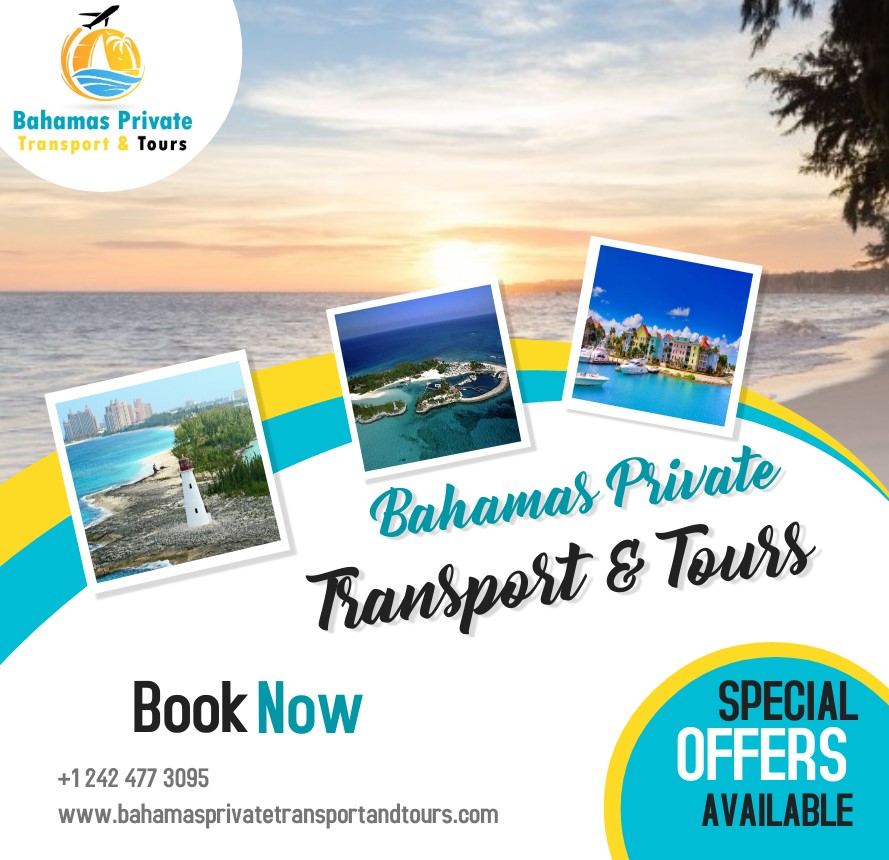 Lets Checkout all Our Transports
Our Bahamas Private Transport and Tours Company Ltd is registered, licensed, and insured and we always provide the best customer service to make our clients feel special on their dream Bahamas vacation. Moreover, The Bahamas Private Transport and Tours Company Ltd has a team of local Bahamian Ambassadors & all of our staff & drivers are certified by the Ministry of Tourism and possess a wealth of knowledge about the island and the amenities it has to offer.
Jazmime Cummings
July 28, 2023.
Jamie was extremely friendly, informing us of so many different details of the Bahamas, very professional, and a very nice comfortable clean vehicle! We loved our experience! Thanks again, Jamie!!
Demetrice Tillman
July 24, 2023.
Had a great guided tour! It was nice to do the city tour and learn about the rich history of the Bahamas! The island is beautiful and our guide was awesome!
Carnesha Ingraham
July 22, 2023.
Excellent service👍🏼👍🏼highly recommend!👍🏼👍🏼
Janell Watkins
July 15, 2023.
We highly recommend Bahamas Private Transport and Tours! We felt safe and well cared for during our entire trip. Timely and prompt service, always able to be reached and a timely response time. I highly recommend Clement and his team if you are ever in the Bahamas and need airport transportation, land transportation or want to book a nice day tour of the Bahamas! Will definitely use them again!!
Lakendrick Alfred Jr
July 2, 2023.
Amazing services! Quick response and very professional! Exceeded my expectations!
Clement, our personal chauffeur was fantastic! Very prompt, vehicle spotless and even gives a little history of the island during your ride. Highly recommend preplanning and booking a private transfer with Bahamas Private Transport & Tours!!
Micah Spickerman
June 14, 2023.
Clement and his team are amazing! Very safe drivers and they are willing to go the extra mile to assist in any way possible. We arrived a little early to our destination and they offered to do a Starbucks run while we waited! We were extremely happy with the communication and transportation services! Thank you!!!
Cecelia D'Andrea
June 14, 2023.
Reliable and professional!! Clemente is always on time and very polite. If you need a recommendation on places to go or stay he can also help and is very knowledgeable.
Looking for Executive Service in The Bahamas
Share with your friends now!